1984 Billy Hamilton Big Wave Gun Vintage Surfboard
1984 BILLY HAMILTON BIG WAVE GUN, A TEAM BOARD BUILT FOR DAVE LOTT. (BILLY'S GLASSER) IN KAUI, HAWAII. DAVE SURFED THIS STICK IN HANALEI BAY, KAUI. 9' - IN RIDER CONDITION – WATER TIGHT, WITH ALL KINDS OF LAMINETS "ACE IN THE HOLE" – SIGNED BY BILLY H. ROUND SQUASH TAIL, BEAUTIFUL GLASS ON FIN. IN PRIMO CONDITION THIS WOULD BE A $2000 BOARD AT LEAST.
ALL GLARE AND REFLECTIONS ARE SIMPLY THAT. ALL MY BOARDS ARE PRETTY MUCH SPOTLESS.
Price: $900
Deck and Bottom of 1984 Billy Hamiliton Big Wave Gun Vintage Surfboard
Click on images for larger view
Fins of 1984 Billy Hamiliton Big Wave Gun Vintage Surfboard
Click on images for larger view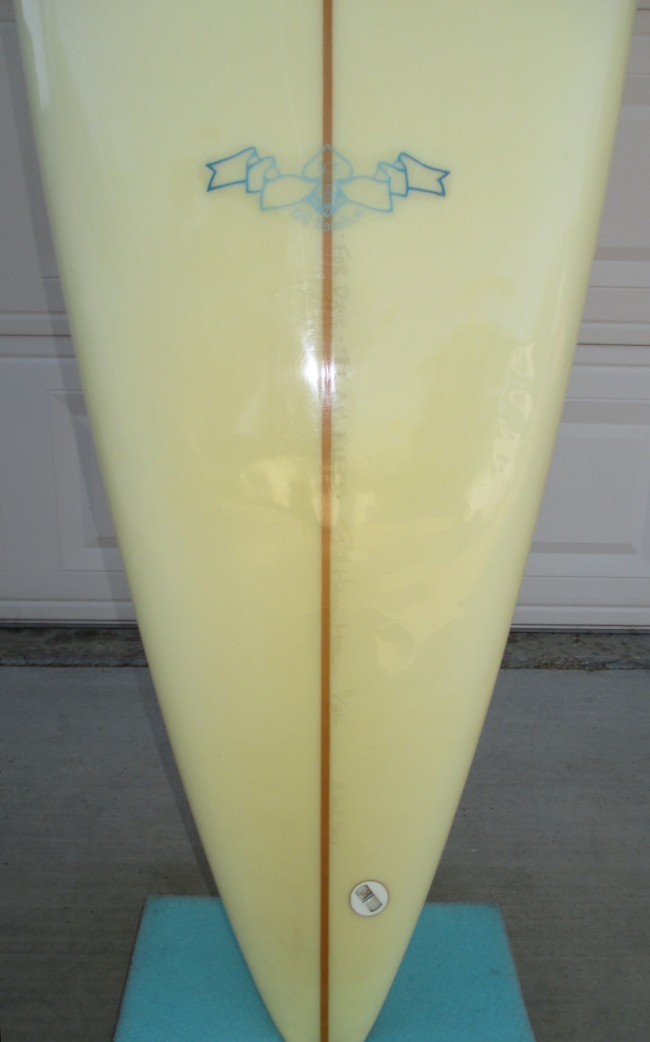 Logo of 1984 Billy Hamiliton Big Wave Gun Vintage Surfboard
Click on images for larger view

Sideview of 1984 Billy Hamiliton Big Wave Gun Vintage Surfboard
Click on images for larger view