House of Paipo
George Greenough Knee Board
1970, 4'6", Serial #293, original George Greenough knee board. Paipo bought the rights on this board shape from Greenough in 1970. It needed some TLC, I reconditioned it, came out beautiful.
$750., very good price. A knee board like this can bring twice as much. An asset for any quiver.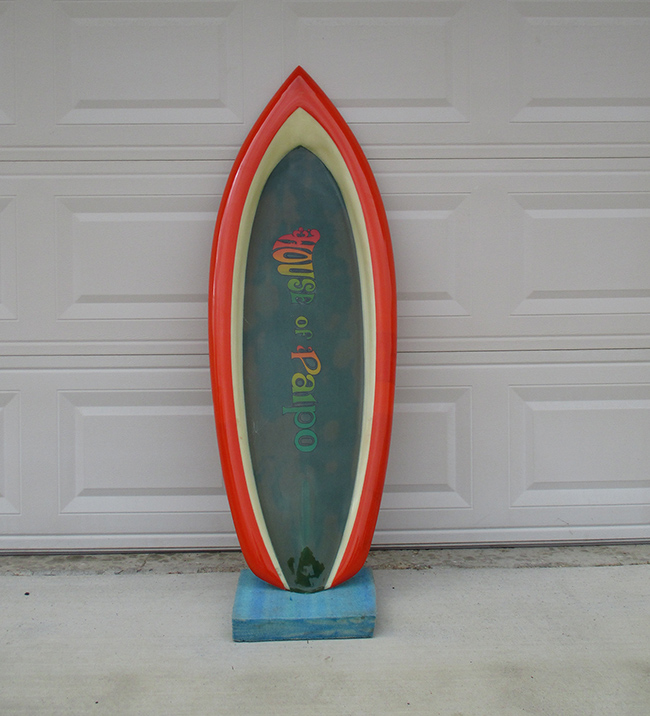 Deck of 1970 House of Paipo vintage knee board
Click on images for larger view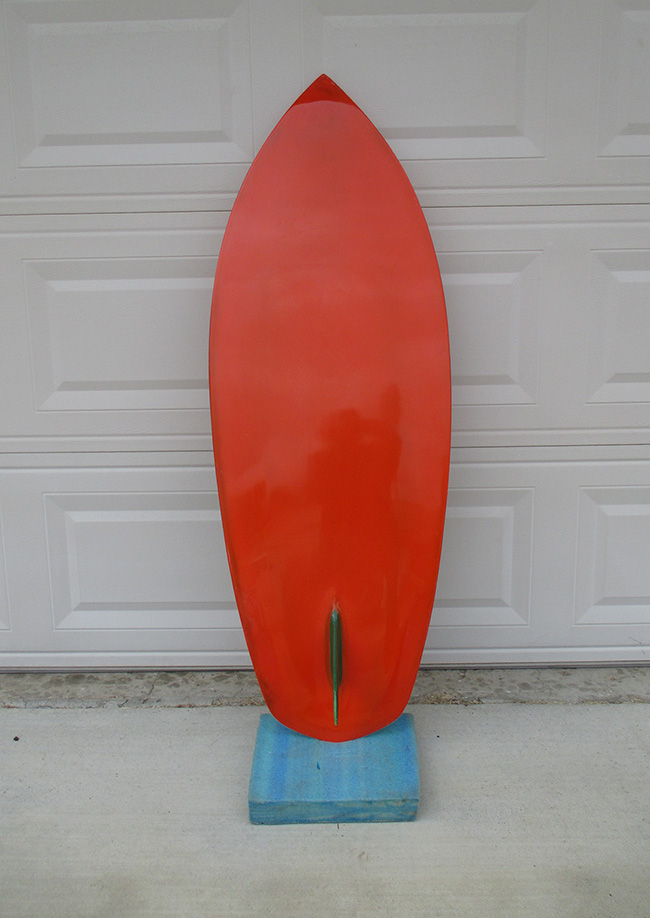 Bottom of 1970 House of Paipo vintage knee board
Click on images for larger view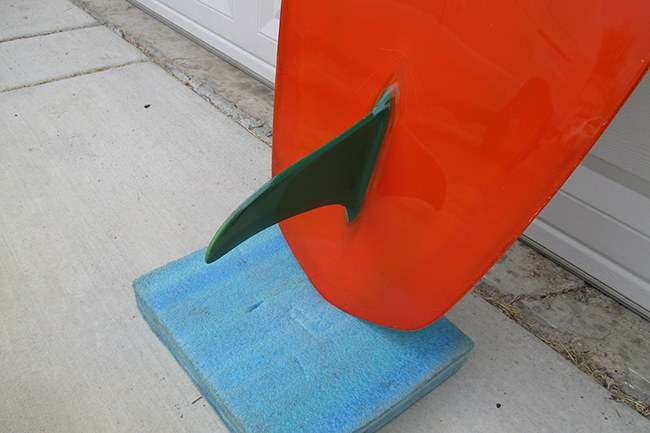 Fin of 1970 House of Paipo vintage knee board
Click on images for larger view