1967 Hobie - Team Board - Vintage Surfboard
HOBIE – TEAM BOARD – '67 – 9'8' X 23" – 3 ½" TAIL, REMOVABLE CUT OUT HOBIE FIN, PEPPER COMP BANDS FROM FACTORY – 7 FLAG GOOD LUCK LAMINET ON DECK – ORIGINAL FIN, MATCHES THE MIDDLE YELLOW FLAG (YELLOW). HOT DESIGN. SERIAL # 35094. I WORKED ON THIS BOARD, LEFT IT ORIGINAL – NO HOLES, WATER TIGHT.

I OFFER NO CRACKS, NO DELAMS, NO DINGS, NO SOFT SPOTS AND NO TWISTS, ON ALL MY BOARDS, OR ANYTHING ELSE, THAT WOULD BE A NO NO.
ALL GLARE AND REFLECTIONS ARE SIMPLY THAT. ALL MY BOARDS ARE PRETTY MUCH SPOTLESS.

Price: $2,500. $2,000.
Deck and Bottom of 1967 Hobie - Team Board - Vintage Surfboard
Click on images for larger view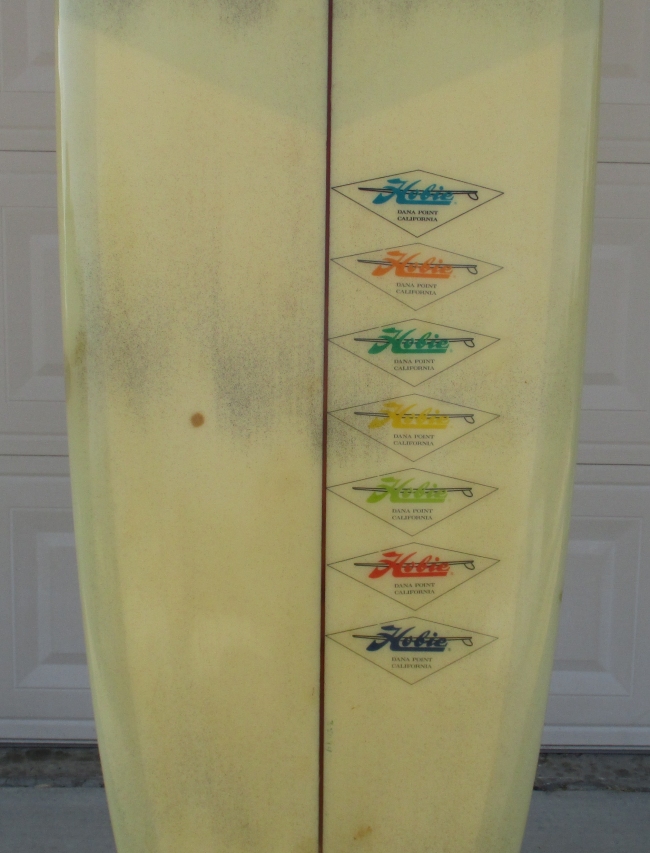 Logos on 1967 Hobie - Team Board - Vintage Surfboard
Click on images for larger view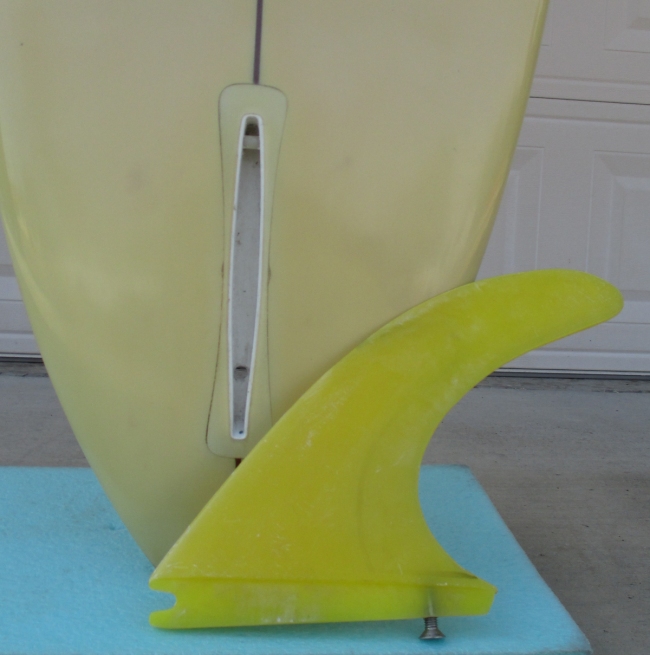 Fin of 1967 Hobie - Team Board - Vintage Surfboard
Click on images for larger view

Sideview of 1967 Hobie - Team Board - Vintage Surfboard
Click on images for larger view