'96 Peck "Penetrator" (Soul)
John shaped this for a friend of mine. I haven't seen in years, cool guy. We were both out of the same mold, a lot of surfin back in the sex, drugs and rock & roll years, what a blast, especially in San Diego. Lots of great spots and no crowd or buoys. This stick has got all the soul starting with the shaper down to the art. Flower fabric both sides of nose – different, red Hi-density foam on both ends like '60s' – Eagle wings at tail on bottom – good medicine, native American. Color material in versatex and other, except for pinlines are acrillac. Art is by the incredible Rick Griffin, and the Haze of Jimi Hendrix Experience. I had Bill Bahne make a bat fin for it, and it really looks awesome. My friend years ago got this built to hang – great rider – never been in the water. Peace.
ALL GLARE AND REFLECTIONS ARE SIMPLY THAT. ALL MY BOARDS ARE PRETTY MUCH SPOTLESS.
$1,800.
Click on images for larger view
Click on images for larger view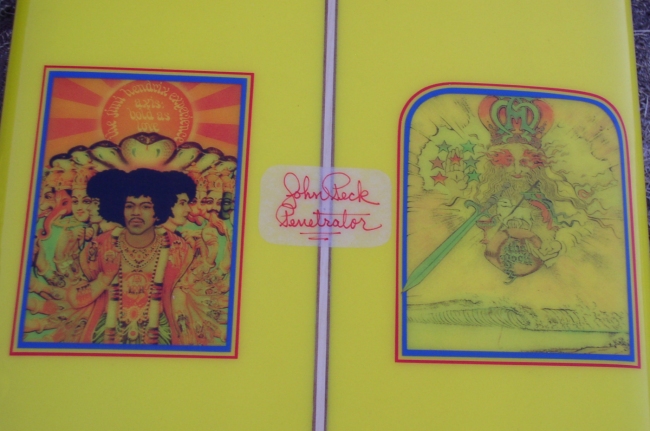 Click on images for larger view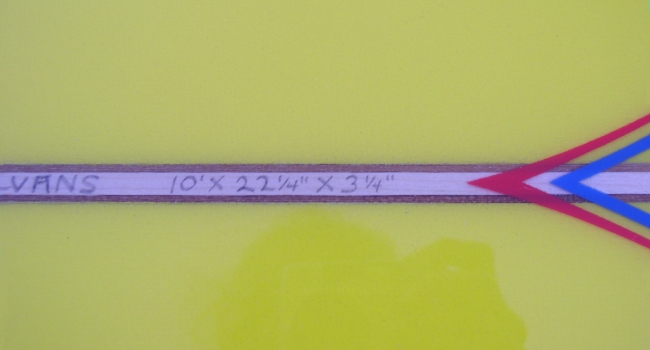 Click on images for larger view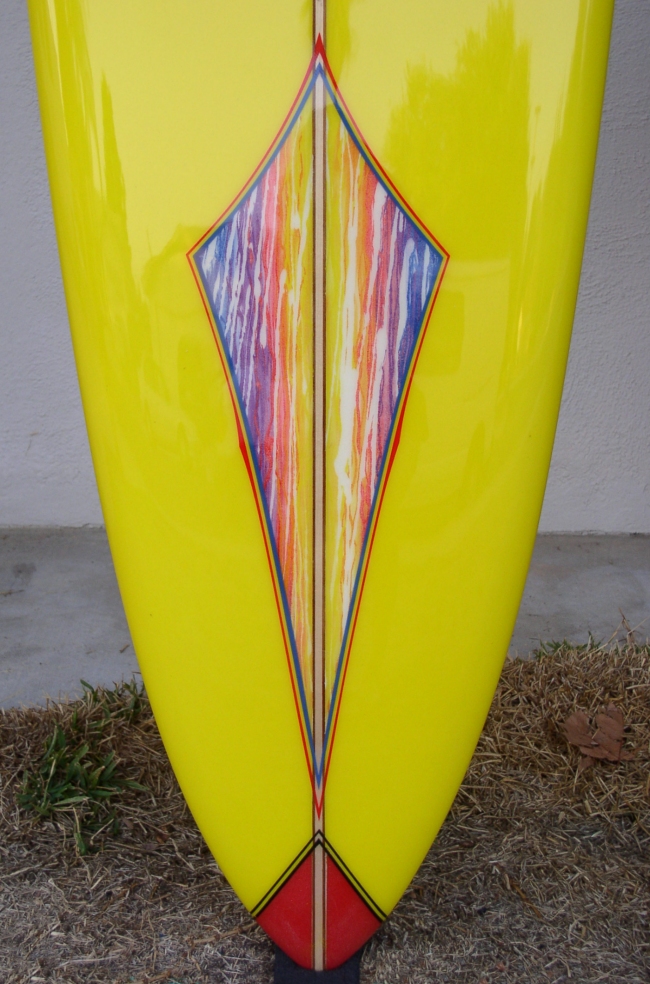 Click on images for larger view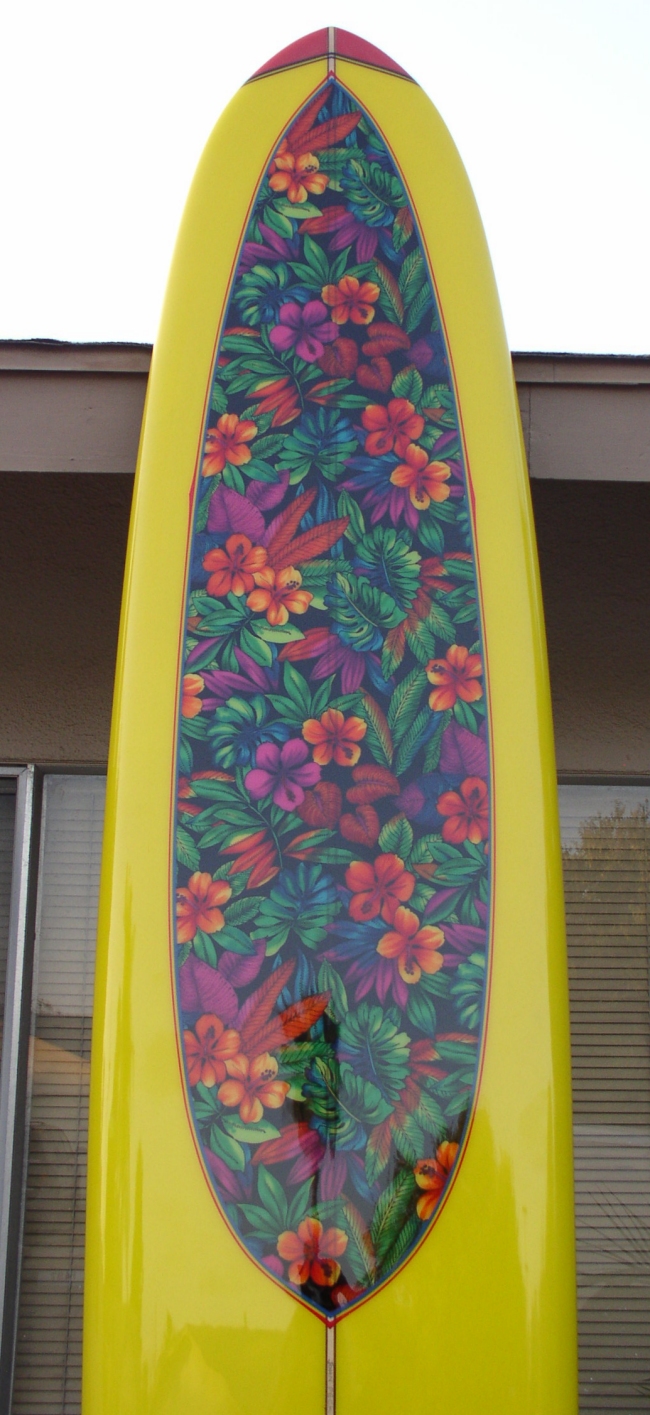 Click on images for larger view